A complete refurbishment, working with Keech Green
The complete refurbishment of one of the last remaining original Georgian townhouses on Berkeley Square, which Lees Associates fitted out as trading floors for a Russian oil firm.
Working with interior designers Keech Green, Lees Associates developed a strategy for the conservation, restoration and refurbishment of the Grade II* listed property.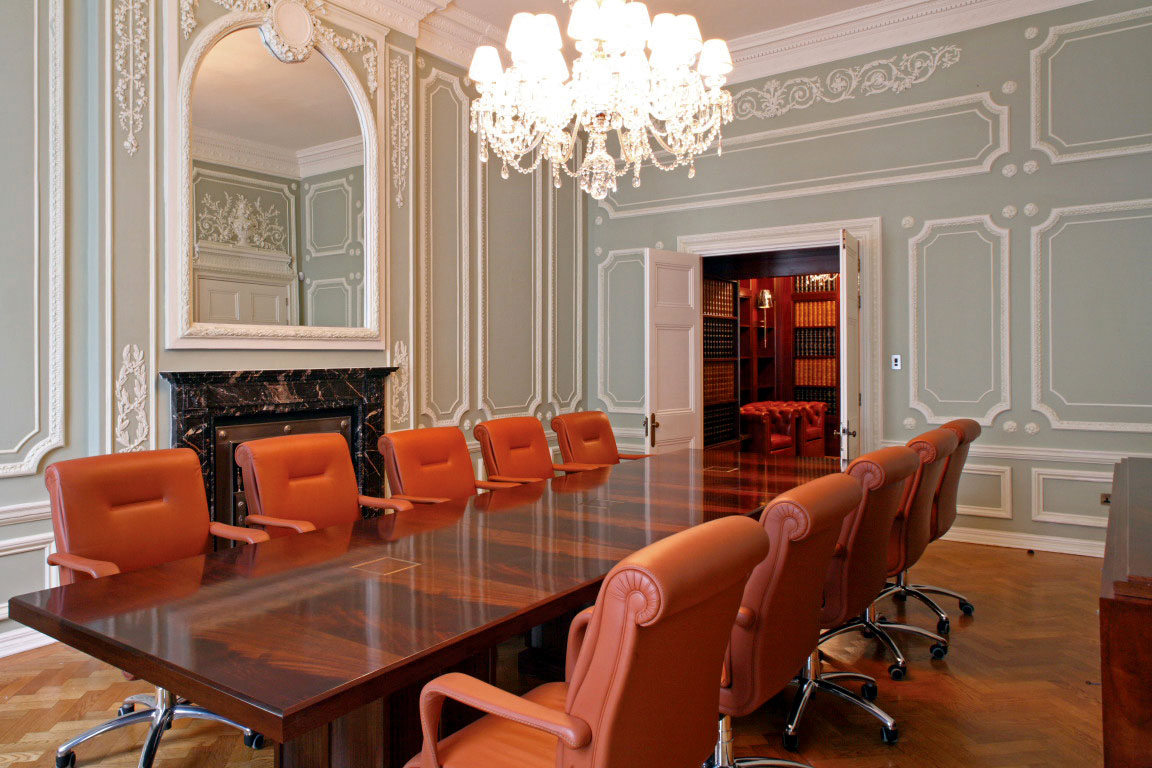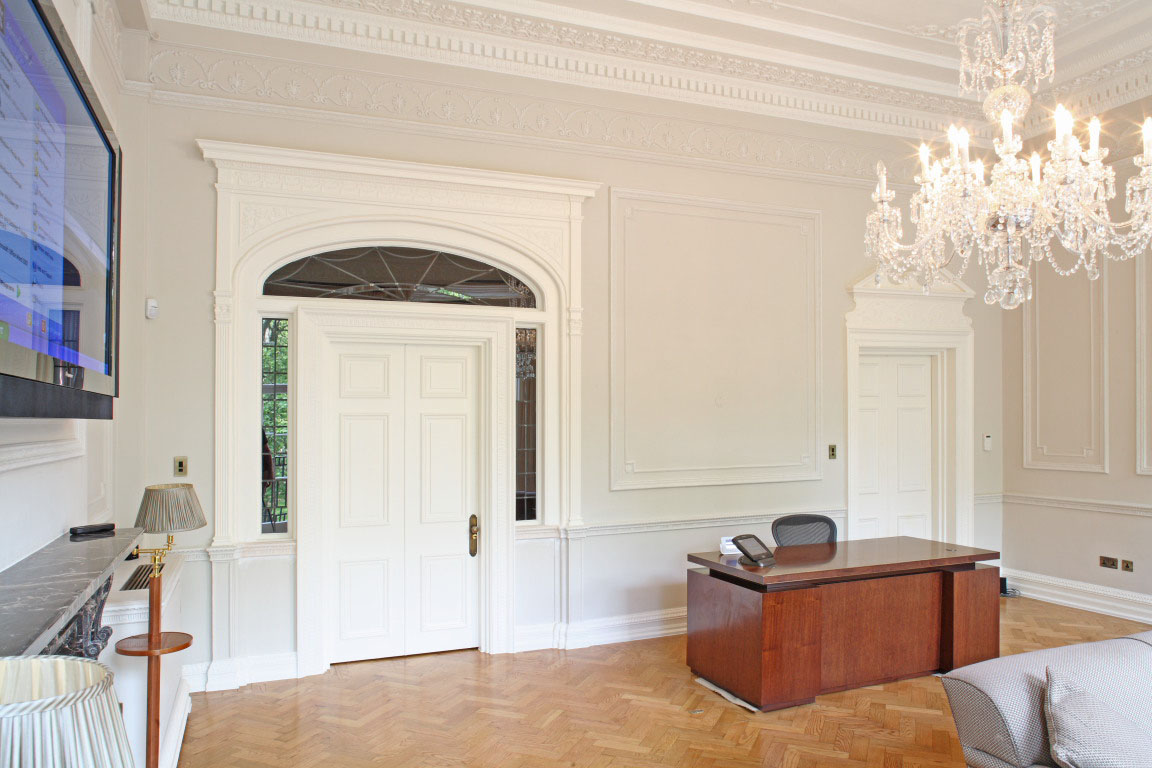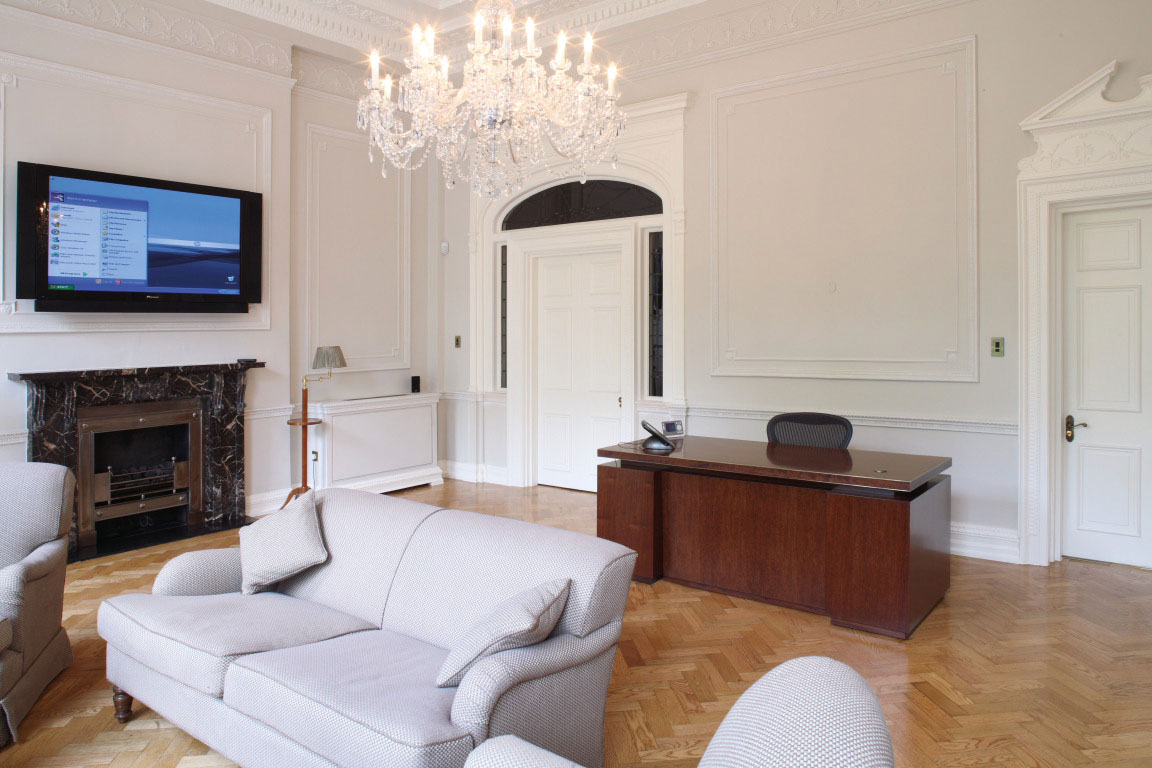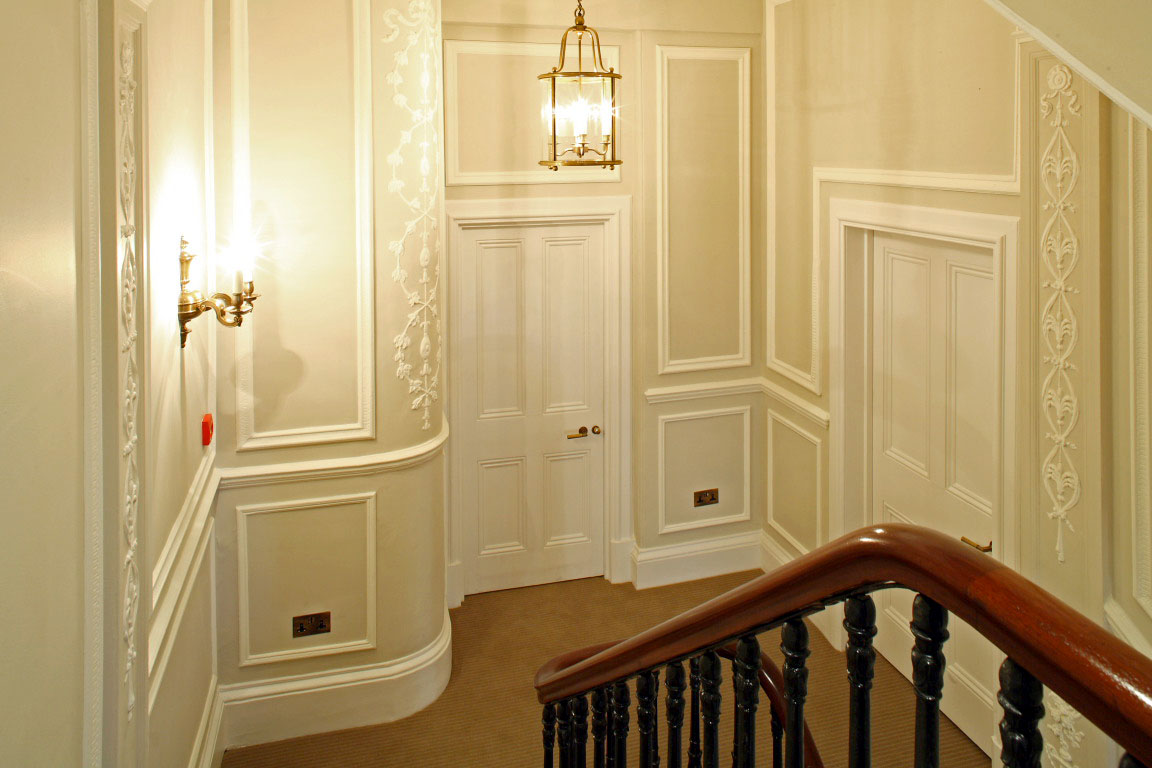 a 21st century office in a restored Georgian interior.
We successfully negotiated listed building consent on a range of works, both internal and external including: a reinstated first floor balcony that had been lost to bomb damage; an extended lift shaft in matching glazed bricks; new rear emergency escape stairs; a new glazed doorway between the principal front and rear rooms; removing the build-up of 150 years of paintwork to reveal the original beauty of various plaster mouldings; and general refurbishment throughout.
The resulted created a state-of-the-art 21st century office in a gloriously restored Georgian interior.