Complete refurbishment; three storeys and a double basement
The complete refurbishment of a three storey (plus double basement) terraced house in Holland Park. The existing house, an in particular its previous redevelopment, presented many challenges, which were revealed only as each layer was peeled back.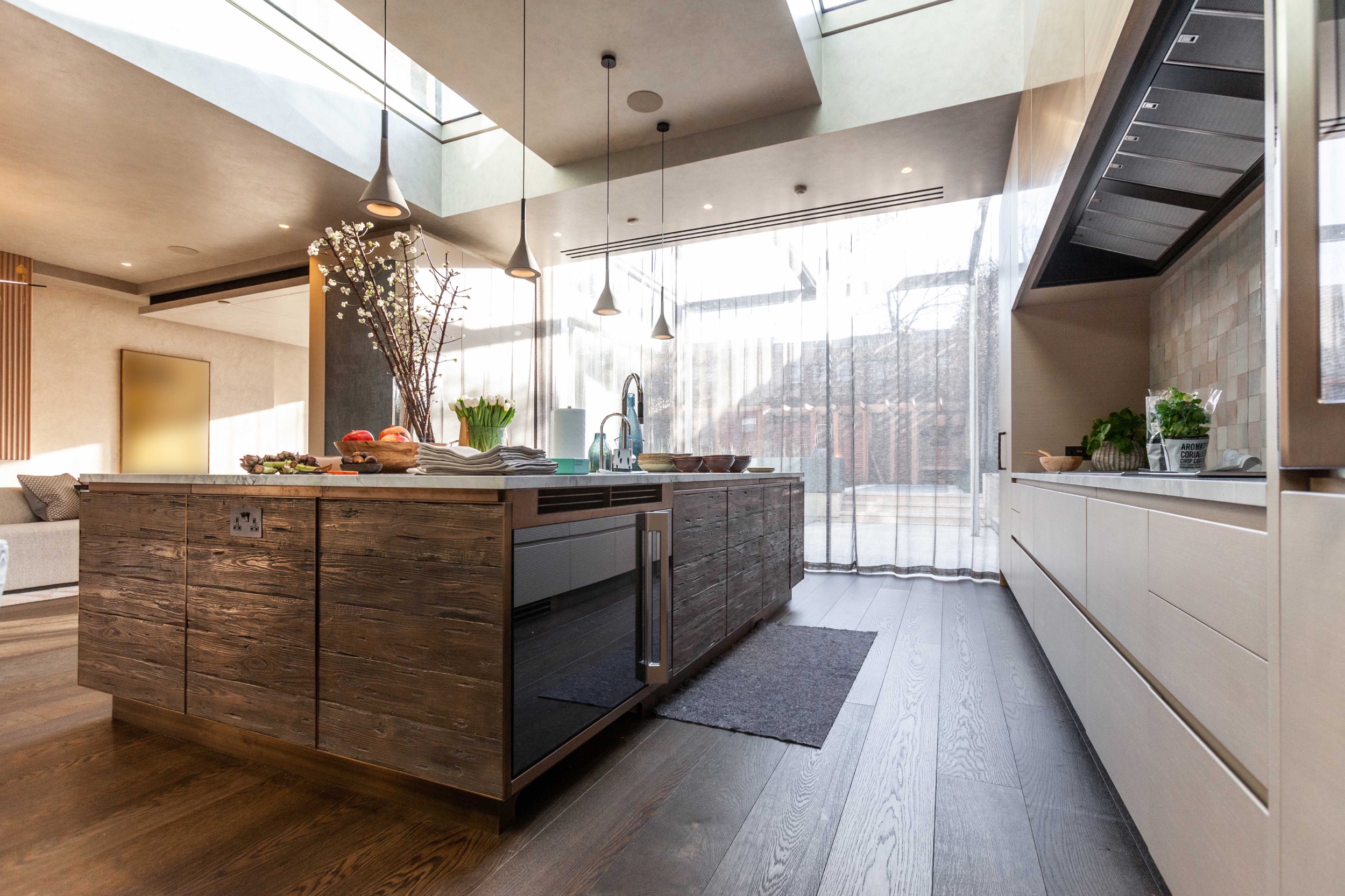 a stunning, contemporary new family home
With intelligent design, a skilled contractor, a collaborative and committed design team and an adventurous client, the final result is a stunning, contemporary new family home with flexible spaces for children's activities, family gatherings, and secluded, private adult retreat. The sumptuous master suite is afforded an entire floor plate, offering a walk-in wet room of marble with brass accents, a deep luxurious bath, bespoke floor-to-ceiling wardrobe joinery sinuously linked to the bedroom retreat which opens onto a private roof terrace.
The existing full-height elliptical staircase was re-invented in the interest of child safety. The organic form has been enhanced with embracing walls which cleverly provide and conceal much needed service risers. It has recessed, French polished timber handrails and is crowned with a new oculus rooflight, flooding the stairwell and the top floor landing with natural daylight.
New premium finishes, including rich timber floors, exquisite stonework and luxurious deep carpets, combine elegantly with bronze-framed Crittall screens that provide security and allow natural light to penetrate deep into the floorplate, including in basement spaces.